While we're spending the majority of our time at home and dreaming of our next international vacation, what better time to start a weekly blog series highlighting inspiring interiors from around the world? We may not be able to visit Paris, France right now, but we can appreciate the understated elegance of this Parisian apartment, designed by Arthur Casas. The neutral palette of this home provides a calm canvas, allowing the natural elements – rustic beam ceilings, marble accents, and the chevron wood floors – to make a dramatic impact.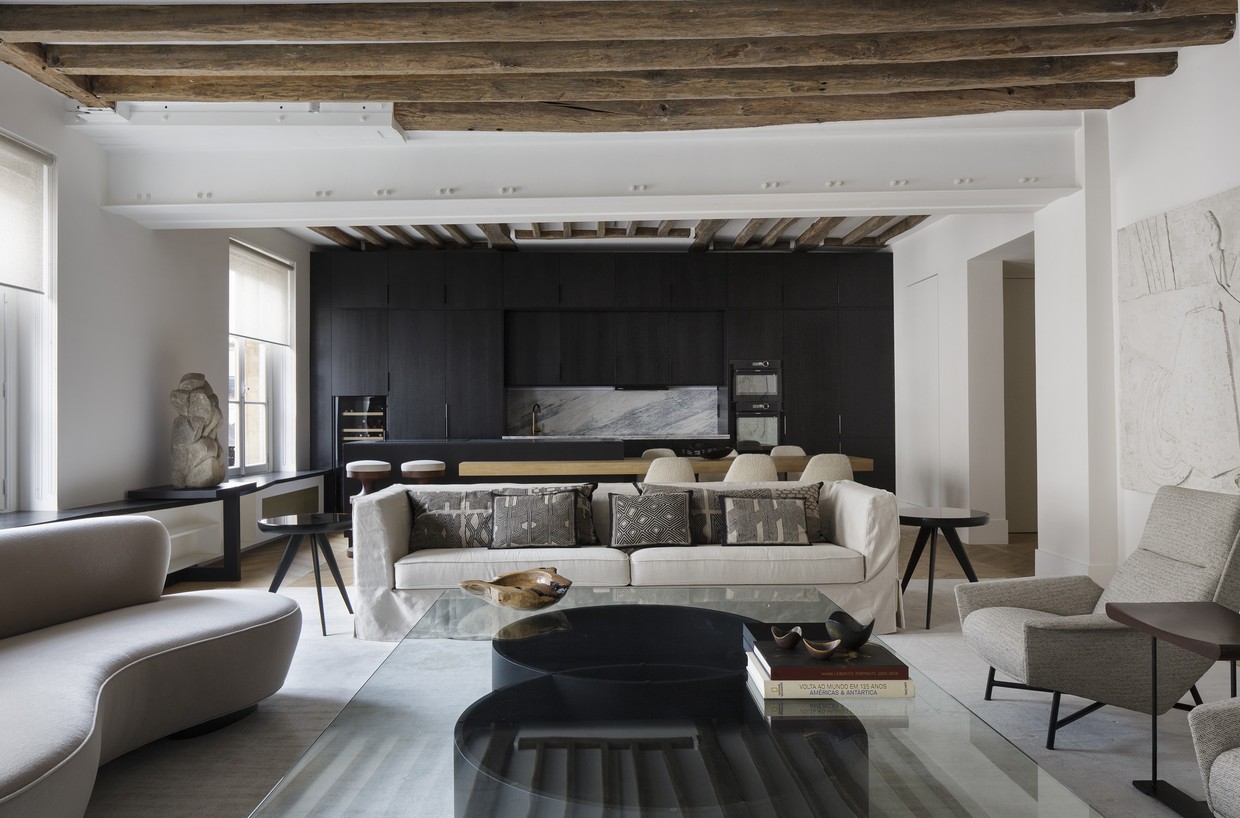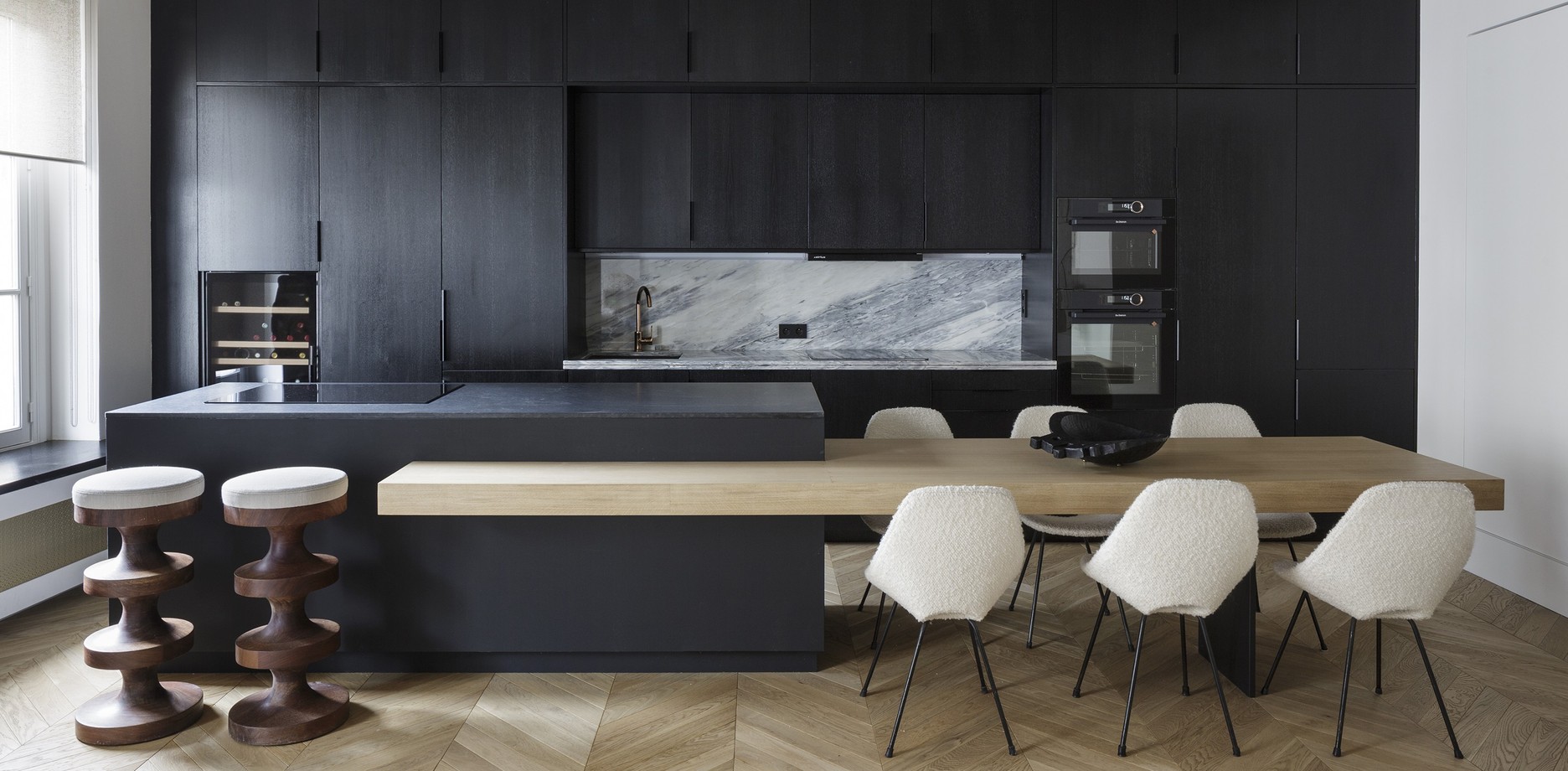 Integrating the dining table with the kitchen island offers multi-functionality in a limited amount of space. Floor-to-ceiling cabinetry provides an abundance of storage while emphasizing the ceiling height. The modern design and minimal color palette contrasts with something unexpected, like the sculptural bar stools; the designer skillfully repeats this contradiction throughout the home. By playing with varying shapes, textures, and styles, he creates a seamlessly eclectic aesthetic throughout the home.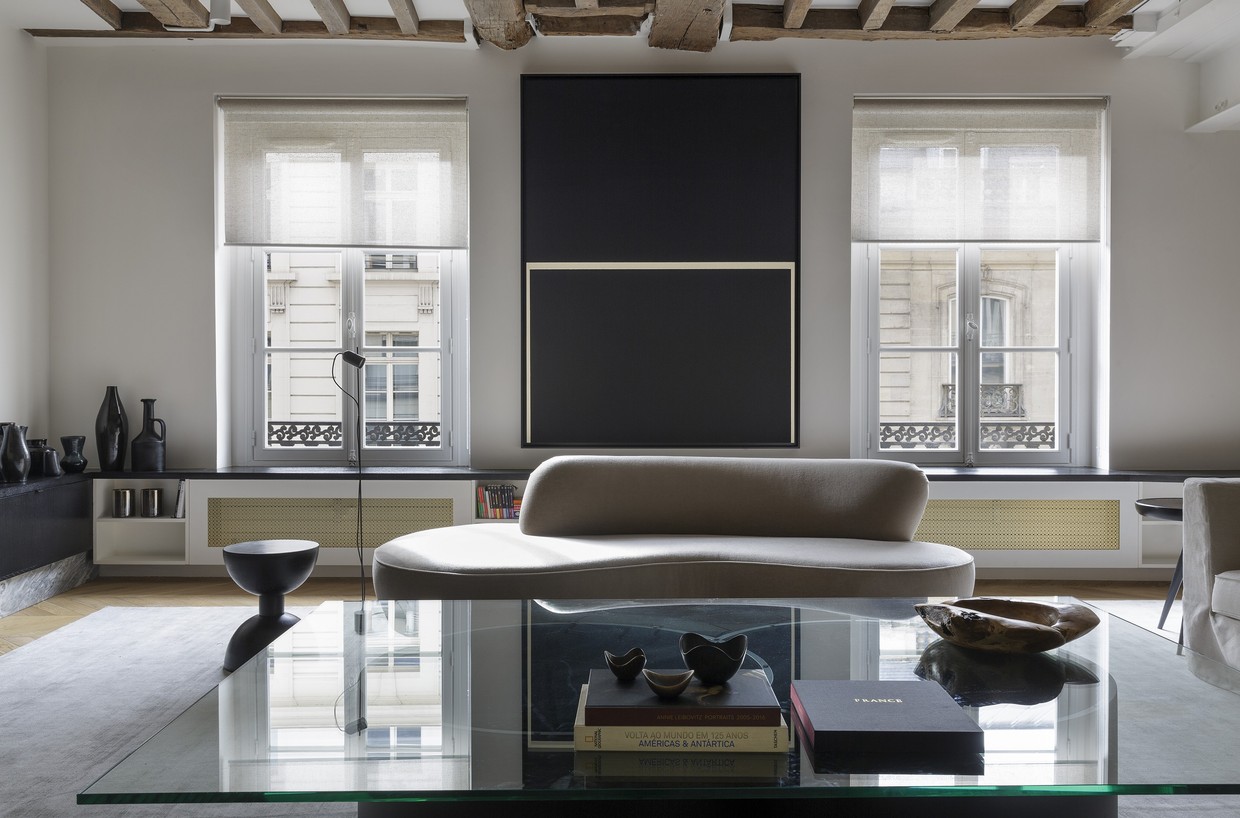 We love the juxtaposition of this very modern art piece, with the view of an ornate french building outside. The window bench spanning the entire wall provides storage and extra seating. The designer never sacrificed function while re-imagining this space. Imagine walking into this beautifully traditional building where one might expect to see the typical Paris interior. Only to find that it has been completely transformed into this monotone sanctuary that perfectly balances the old and new.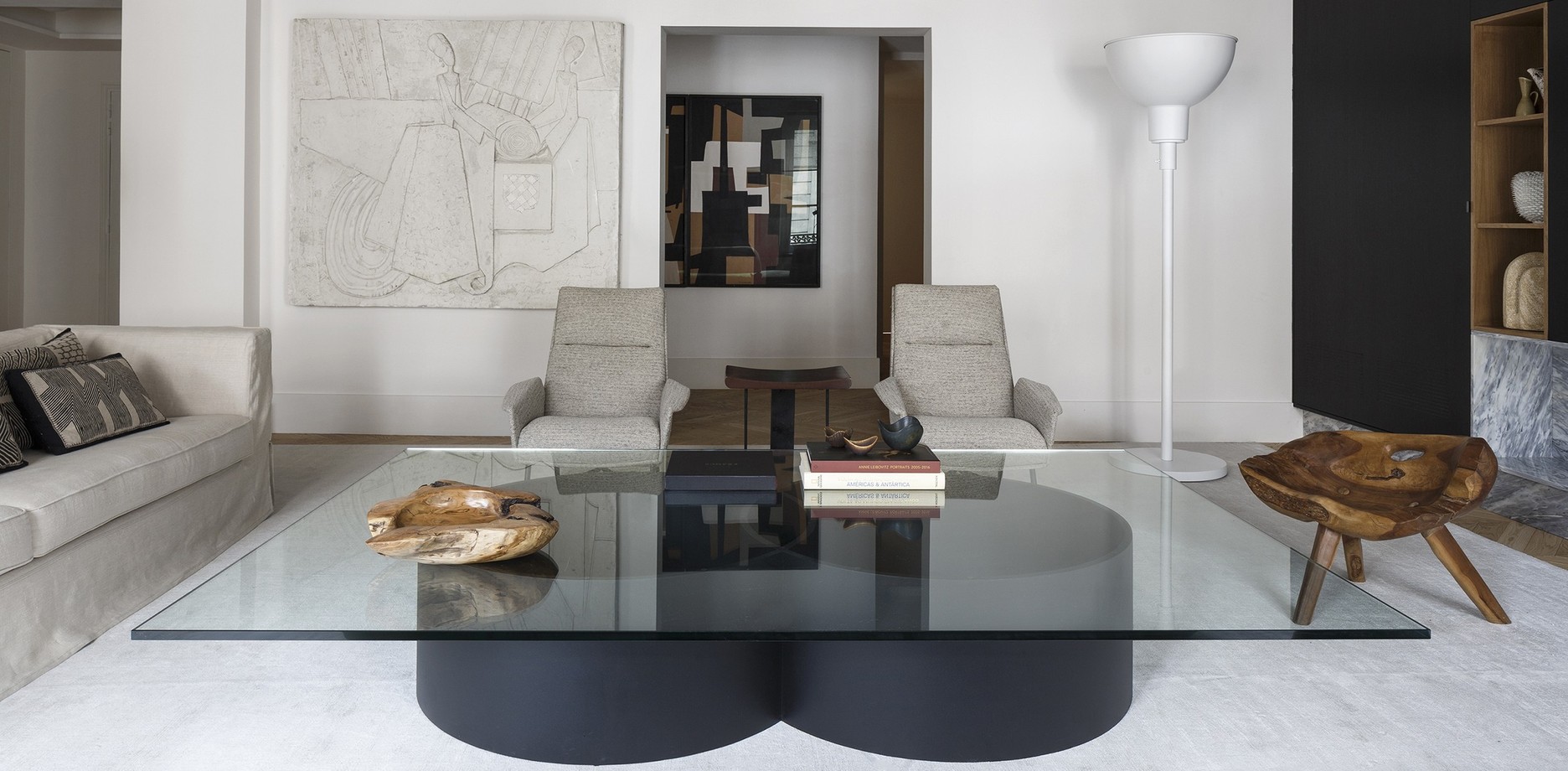 That's it for our first Destination Interior tour! We hope you'll come along to whatever city we're virtually visiting next week.