Have you heard the news of Portland getting a MLB team? The Portland Diamond Project (PDP) is the organization working to make Portland the next city to welcome a baseball franchise. At the end of November, the Port of Portland and the PDP signed an agreement that would allow for a 45 acre site in NW Portland to be developed as the stadium's location. Located just north of the Fremont Bridge, and directly along the Willamette River, this site would activate an otherwise underused area, and offer stunning views of the river and mountain to fans.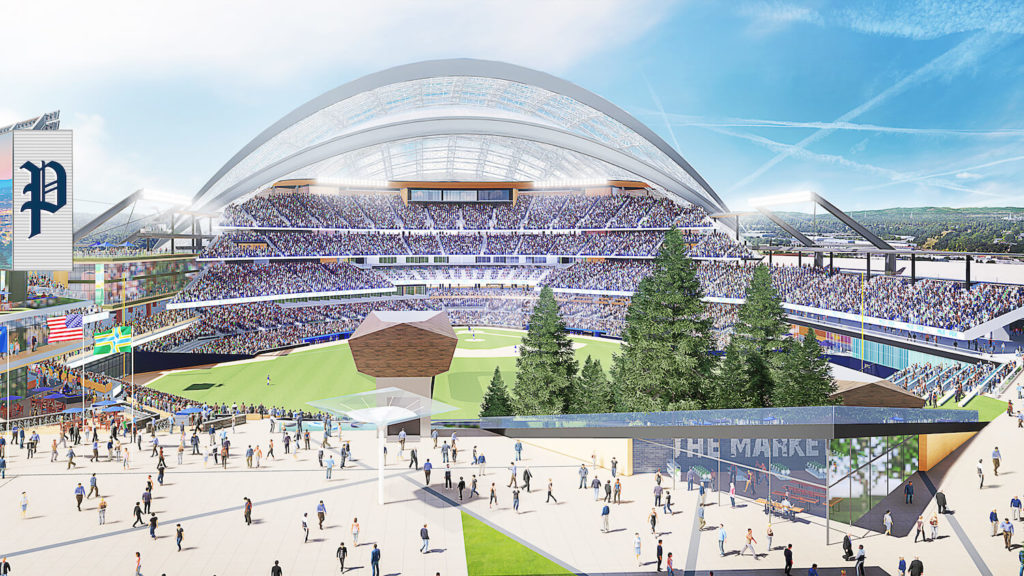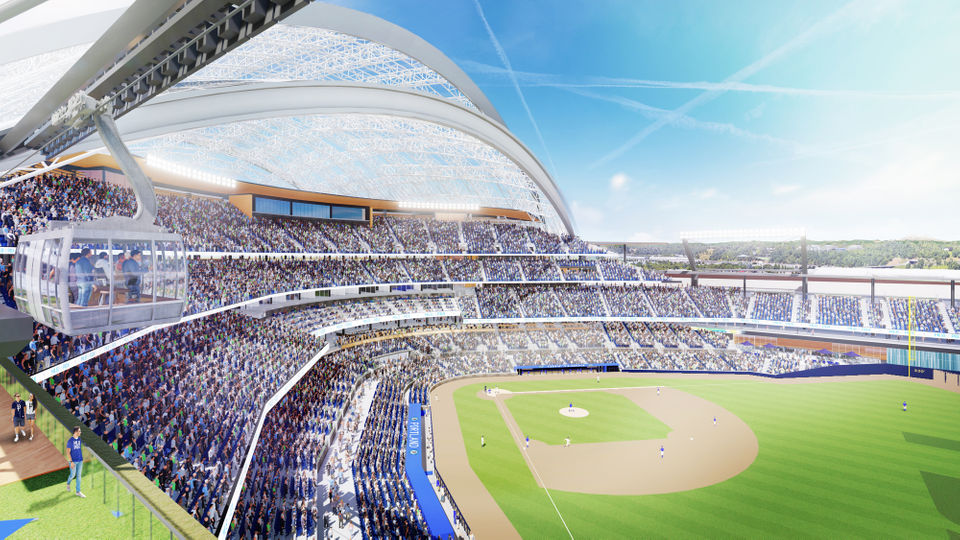 The stadium design includes a gondola capable of carrying fans to the outfield (as pictured above) for a new viewing perspective. A retractable roof, constructed with clear materials that allow light penetration, would make Portland's stadium more advanced than current MLB stadium domes. The project might also seek to be the first LEED platinum stadium, which would be a great example of the city's green initiative.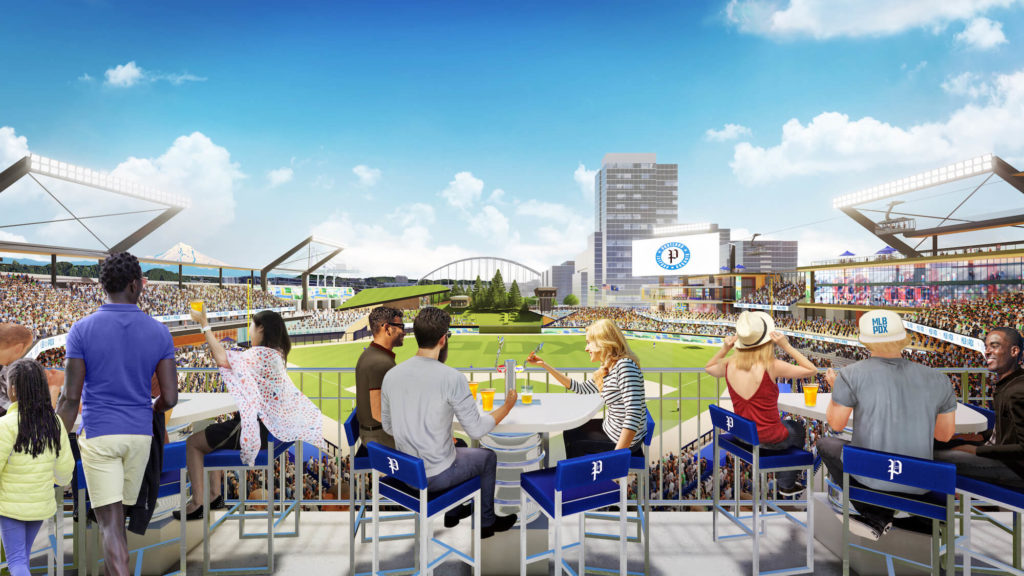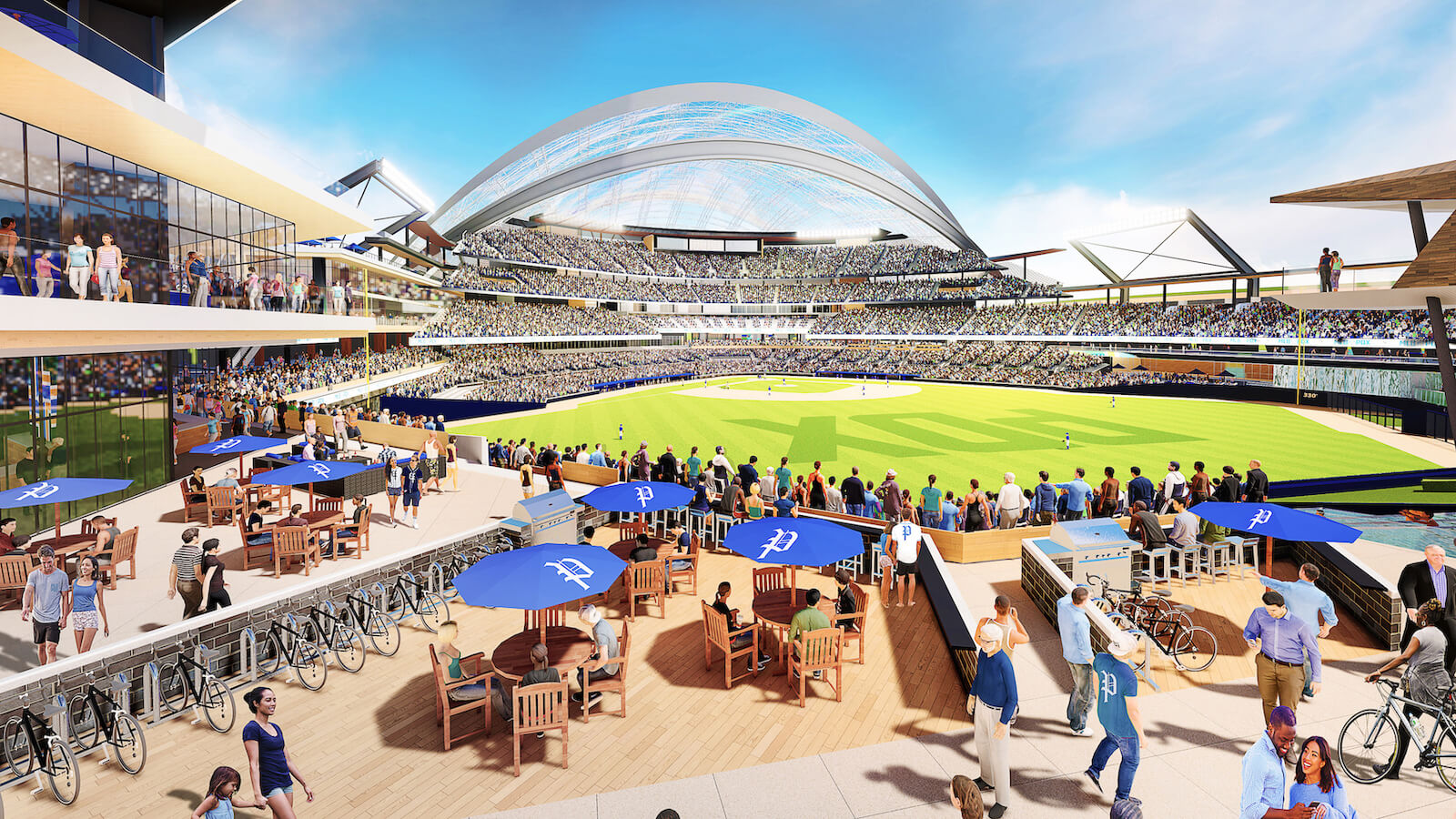 Next steps include promoting Portland at the next MLB meeting, and finding investors. If you're interested in following the progress of this project, be sure to keep updated at Portland Diamond Project. If you love the idea of getting a Portland MLB team, be sure to sign the petition to bring a team to our city!